Introduction
In this tutorial, we'll show you how to create and customize a save card form.
Creating a save card form in 6 easy steps
We recommend going through the following steps:
1. Switch to test API mode
This tutorial assumes that you've already configured your Stripe API keys.
You can switch to test mode on the "Full Stripe / Settings / Stripe account" page in WP admin: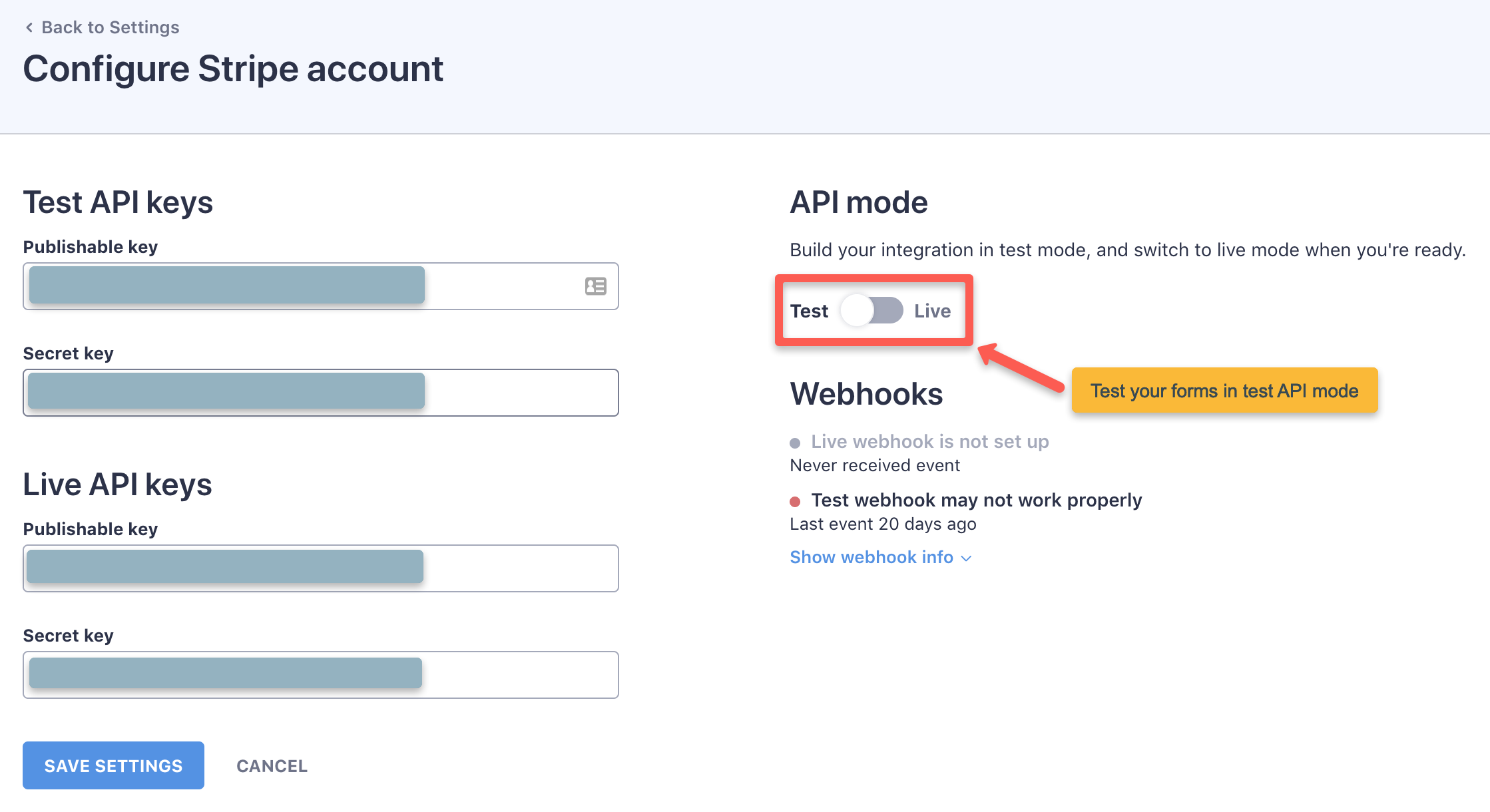 2. Create form
You can create a save card form on the "Full Stripe / Forms" page in WP admin, by pressing the "Add form" button: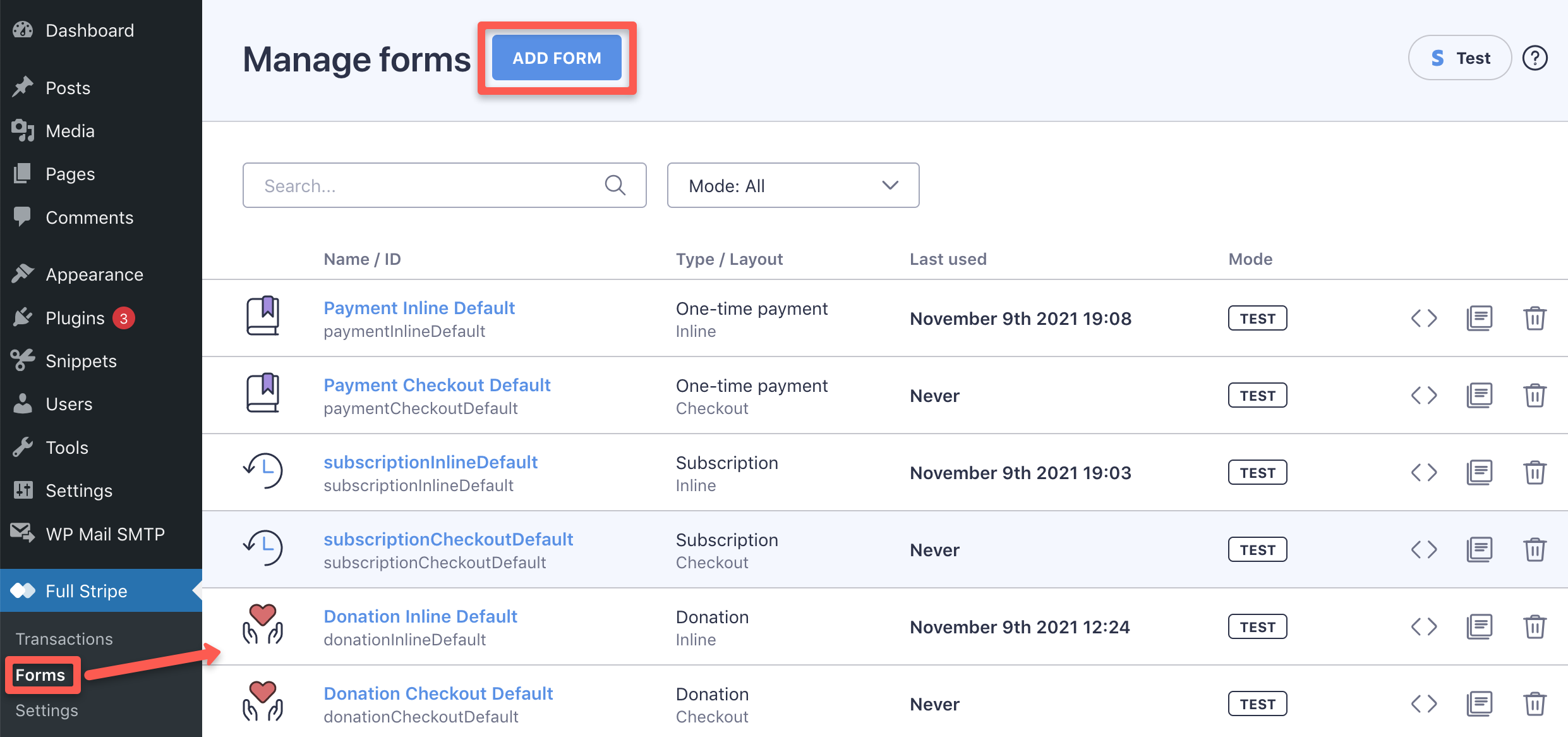 On the next page, enter form name and display name, and select a form layout, and press the "Create & edit form" button: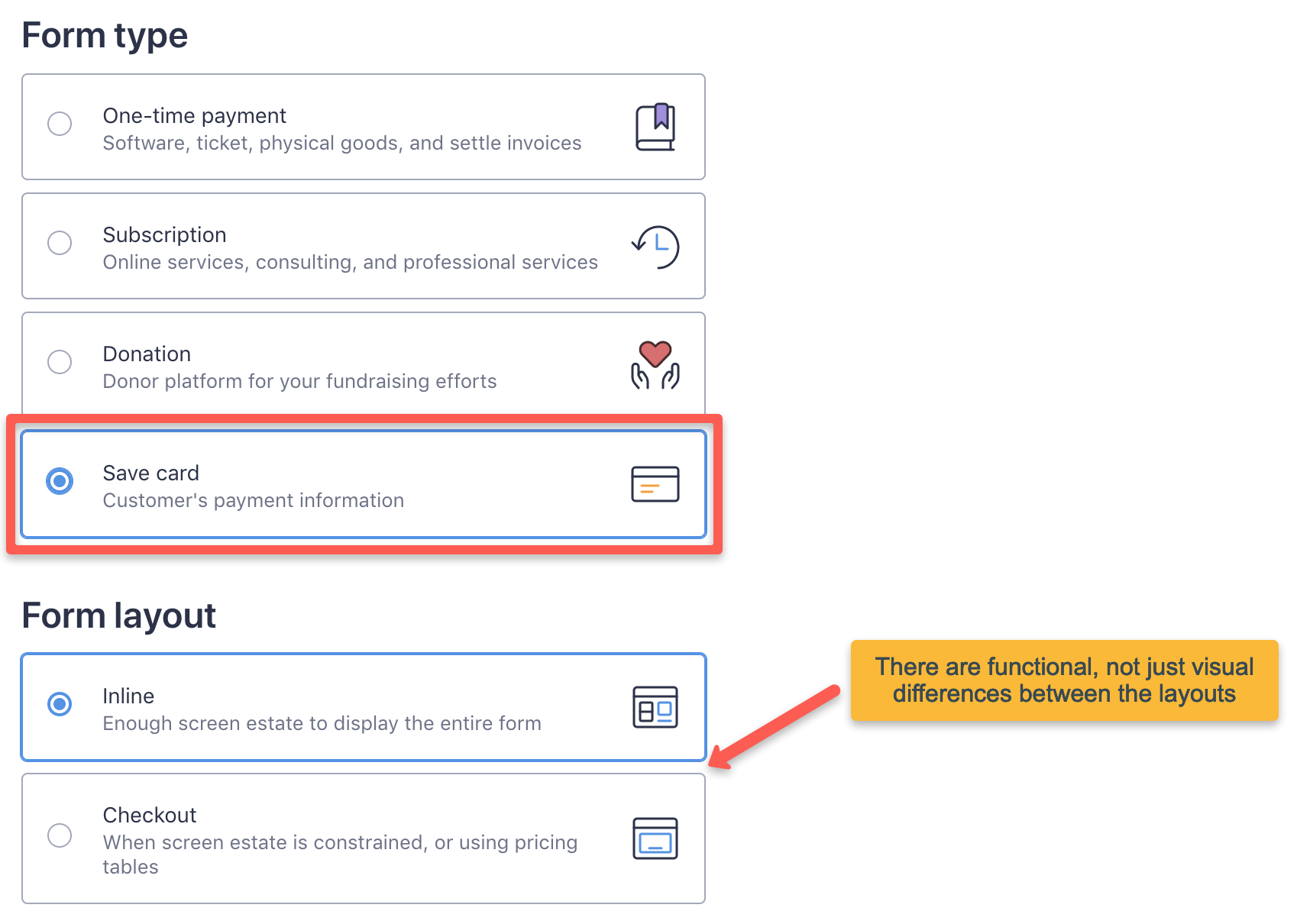 You can compare and learn the difference between form layouts here.
3. Insert form shortcode into a page
You can obtain the form shortcode on the "Full Stripe / Forms" page.
Please visit our dedicated knowledge base article on how to use shortcodes.
4. Test-drive form
Once the form shortcode is inserted into a page, you can open the page, and test your form.
The form is fully-functional in test mode, and you can save cards using test cards to simulate every possible outcome.
5. Customize form
Now that the form is up and running, you can customize the form if needed:
6. Switch to live API mode
When you're ready to go into production, you can flip the switch on the "Full Stripe / Settings / Stripe account" page in WP admin: